About project
Front-End Dev
Back-End Dev
Gamification
Rewards System
UI Design
About Client
Accelerate is a web application used for onboarding new staff as per the company's needs. It is designed and developed using game elements and mechanics, making it a pristine example of gamification. As an onboarding program, Accelerate is a fantastic tool to ensure employees are well trained, knowledgeable, and motivated.

Our main objective for this project was to build a solution that can be implemented into whichever company needs it. This online onboarding application implements gamification techniques so that its users, trainees having just joined the corporation, would be engaged and excited to work.

Our solution was Accelerate.
Accelerate to Infinity and Beyond!
Accelerate is an onboarding application designed and developed to orientate new employees into the working environment. This online application exemplifies the notion of gamification – an invaluable tool used to ensure employees are well trained, knowledgeable on the background of the company, and motivated to work hard.
How to Play
Accelerate operates by introducing missions that its users must complete to earn badges and points.

The missions comprise various trials that force users to demonstrate their knowledge on various aspects of the company: its internal systems, its values, mission, and its employees

They are ranked amongst their peers and can only move further up the leaderboard by completing more missions – thus earning more badges and points.
Outcomes
Generates Excitement
The goal is to make them excited to start work in a fun, engaging, and stimulating culture.
Works Efficiently
Accelerate has saved companies time and money: the induction period shrunk from two days to only two hours.
Fosters Friendships
Employees are grouped within their department, making it easy to reach out and build relationships with their supervisors and peers. This creates an environment in which employees feel safe and welcomed, unafraid to ask for helped when needed.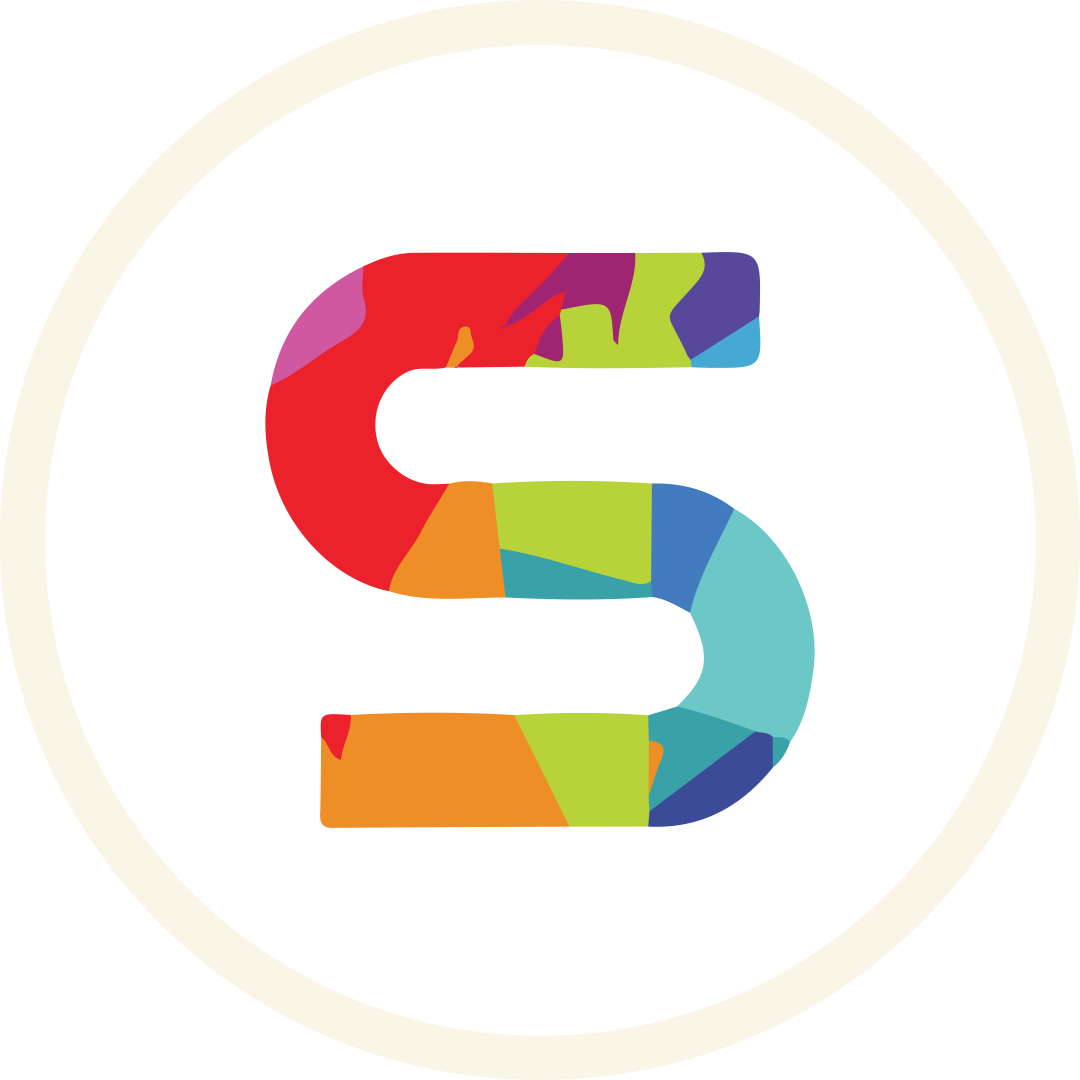 Key features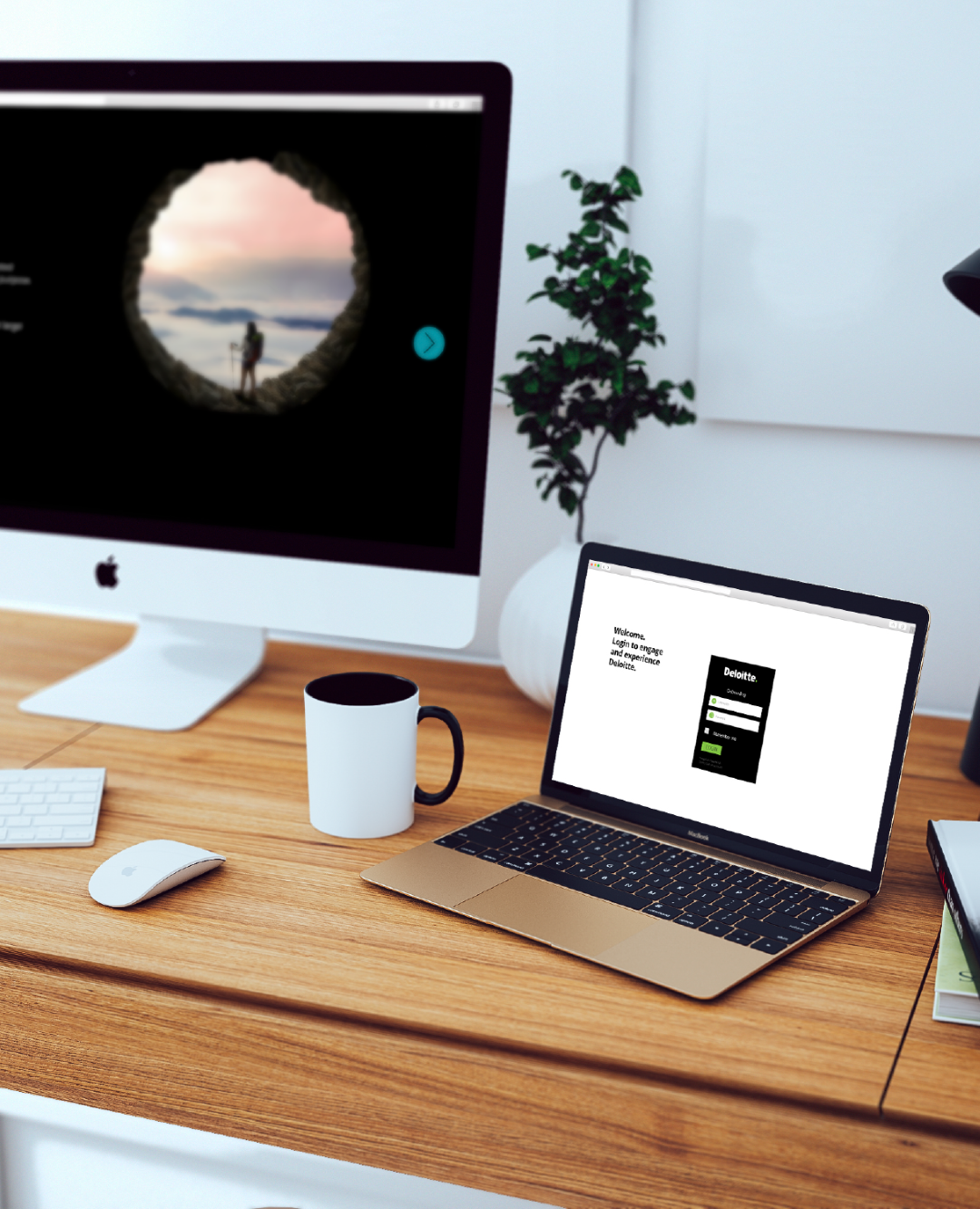 Portal
Employee
Each employee can create an account according to their own personal information. They are provided with relevant information to help them get situated, and they can reach out and build connections with their managers and peers.
Managers
As system administrators, managers from each department can edit and adjust the missions so the relevant information reaches the right employees. They can also customize the content to ensure that the employees are informed thoroughly.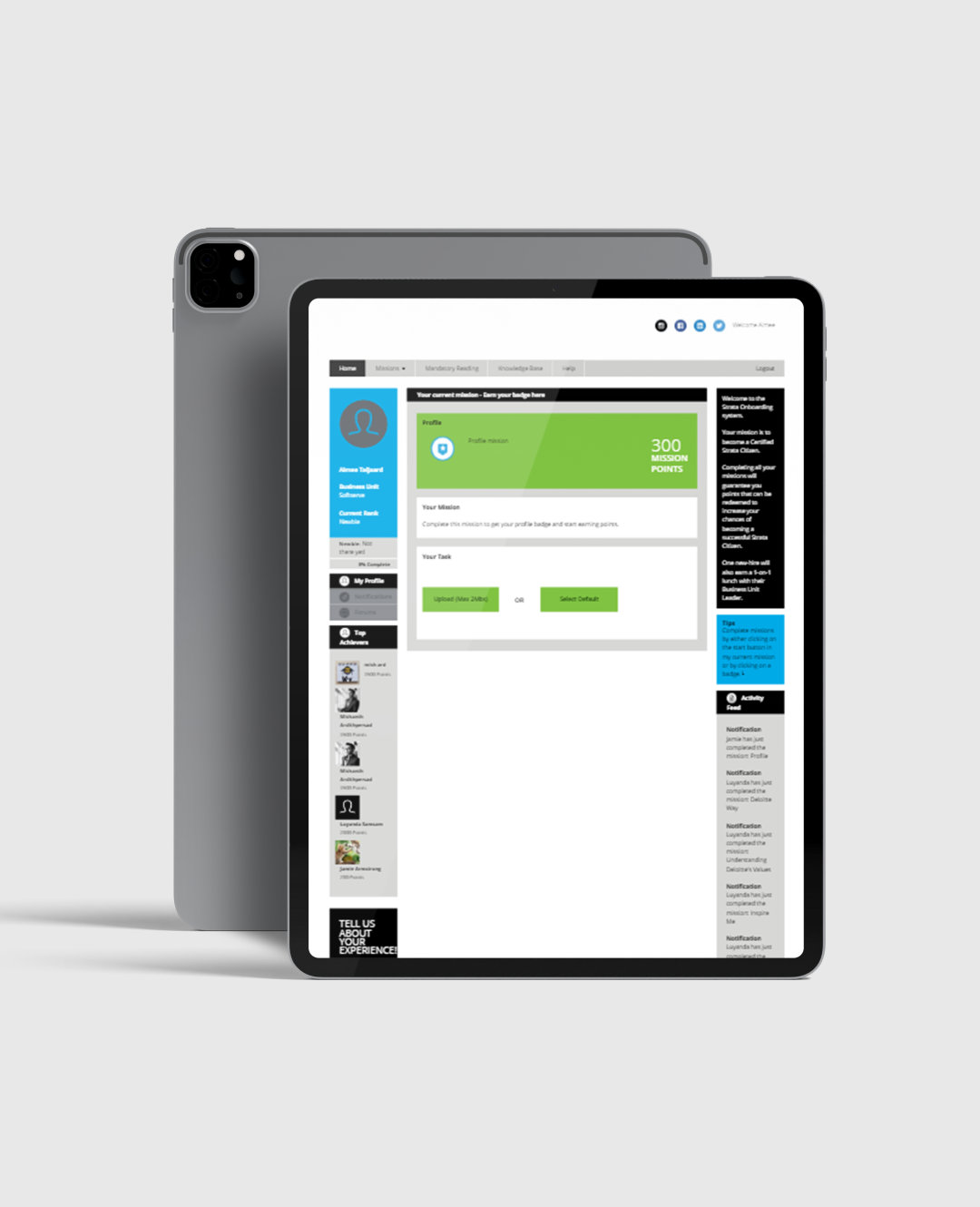 UI (User Interface) Design
Ease-of-Use
It is easy to navigate to ensure a seamless experience for all users.
Aesthetically Pleasing
The layout is clean and neutral so that it will not clash with the clients' Corporate Identity.
Multi-Platform Support
Accelerate is fully responsive regardless of the device being used.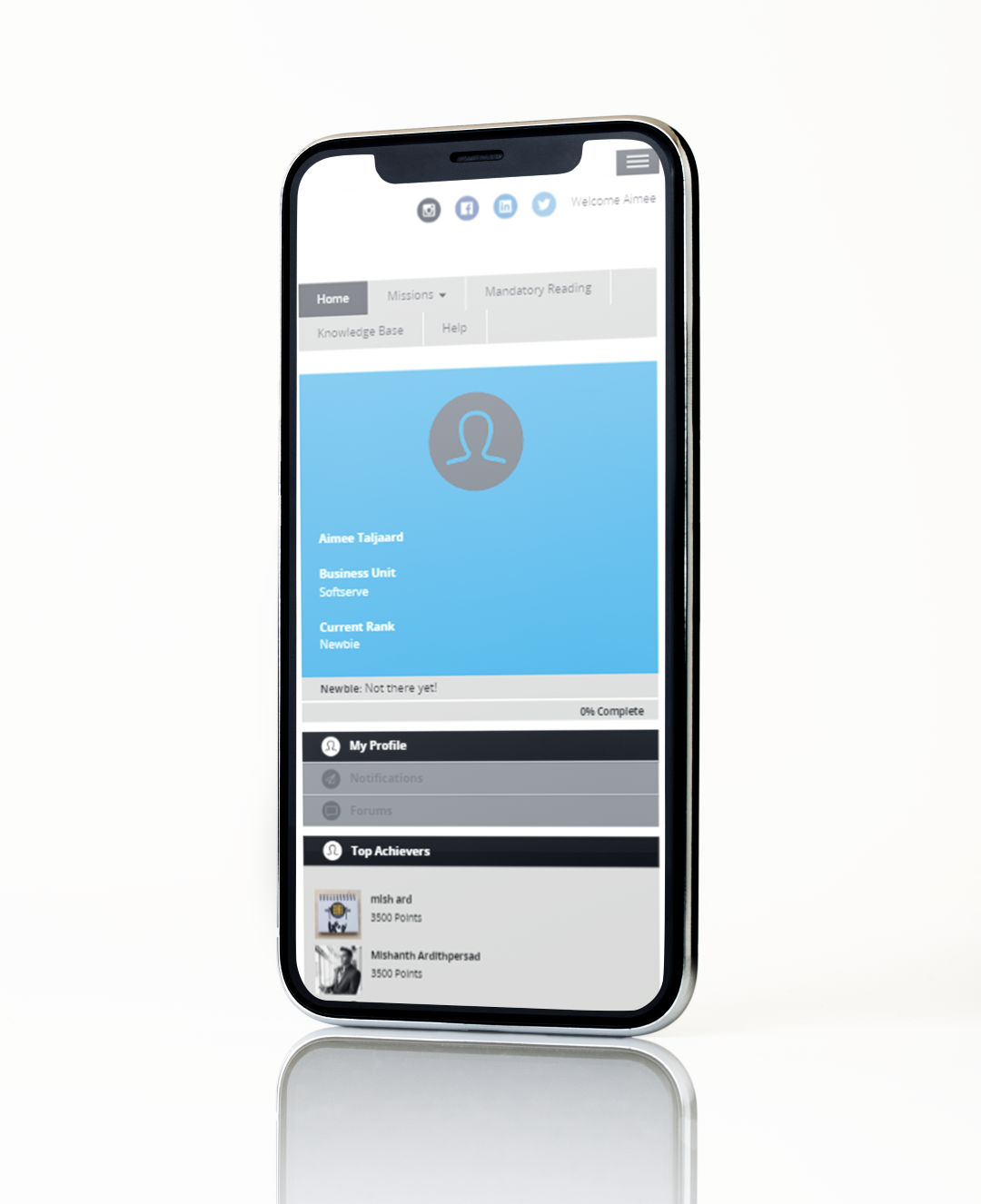 Gamified Experience
Engagement
Employees participate in missions which force them to demonstrate their knowledge about various aspects of the company.
Reward
When an employee completes a mission, they receive a badge. They are also ranked amongst their peers.
Outcome
Employees want to earn more rewards to rank higher and doing so requires completing more missions. This means that they learn more and demonstrate their knowledge effectively.