About project
Web application development
Portal
Data-driven development
UI Design
About Client
Deloitte is a multinational accounting firm and member of the "Big Four" — the four largest professional services networks in the world. They provide audit, tax, legal, and financial advisory services. Each year, hundreds of graduates join their trainee program.

Deloitte required an online application to ensure optimal performance from their employees. They wanted to prevent energy burnout, manage workloads, and guarantee employees' wellbeing.

The main objective for this project was to build a solution for this prestigious brand that would take them to the next level. Our solution was Energy Journey — a fully responsive application responsible for maintaining the wellbeing of clients and employees.
How it works:
Login/ Register
We created Energy Journey as a web application. When a user visits the site, they will be prompted to register for an account or to sign in.
Check your Energy Levels
The user will then be given a simple questionnaire to fill in. The application then calculates the emotional, mental, physical, and spiritual wellbeing of the user and displays the results on a scale ranging from O to 100%.
Recharge
The user is presented with various ways to improve their energy levels. They may also browse through articles and further insights that may be beneficial to them.
Benefits:
Employee Wellbeing
Energy Journey prioritises the health and wellbeing of its users. By tracking their energy levels, Deloitte ensures that they are not compromising the physical or mental health of their employees.
Prevent Burnout
By monitoring energy levels, Energy Journey ensures that individuals are not overworked and that they invest energy in ways that are most beneficial to them.
Time Management
Being able to track and monitor energy levels enables users to invest their time optimally. This enables them to work at optimal performance, resulting in projects being completed faster.
Key features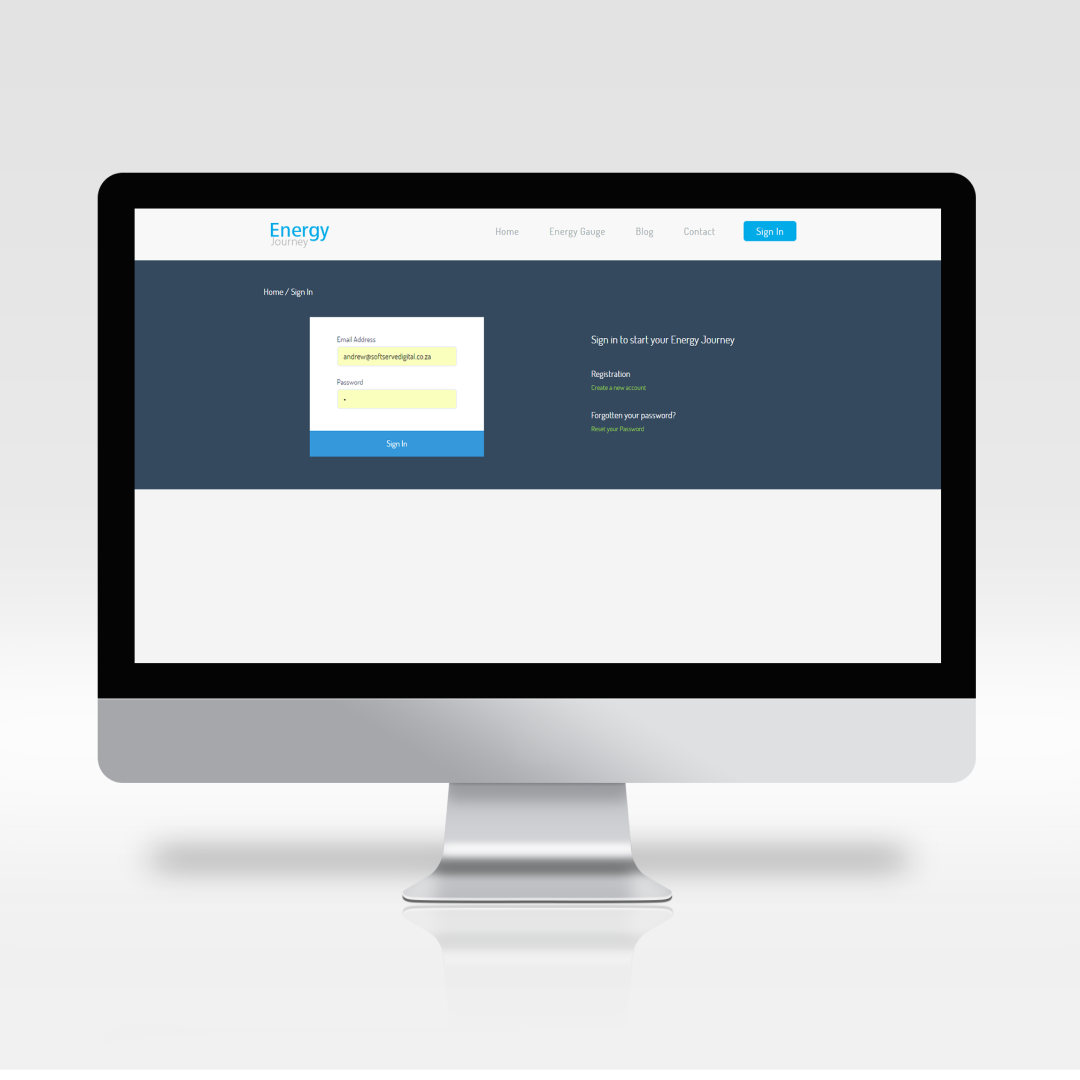 Portal
Users can create and login to their own profile, view their Energy Gauge, and find support based on suggestions customized to their needs.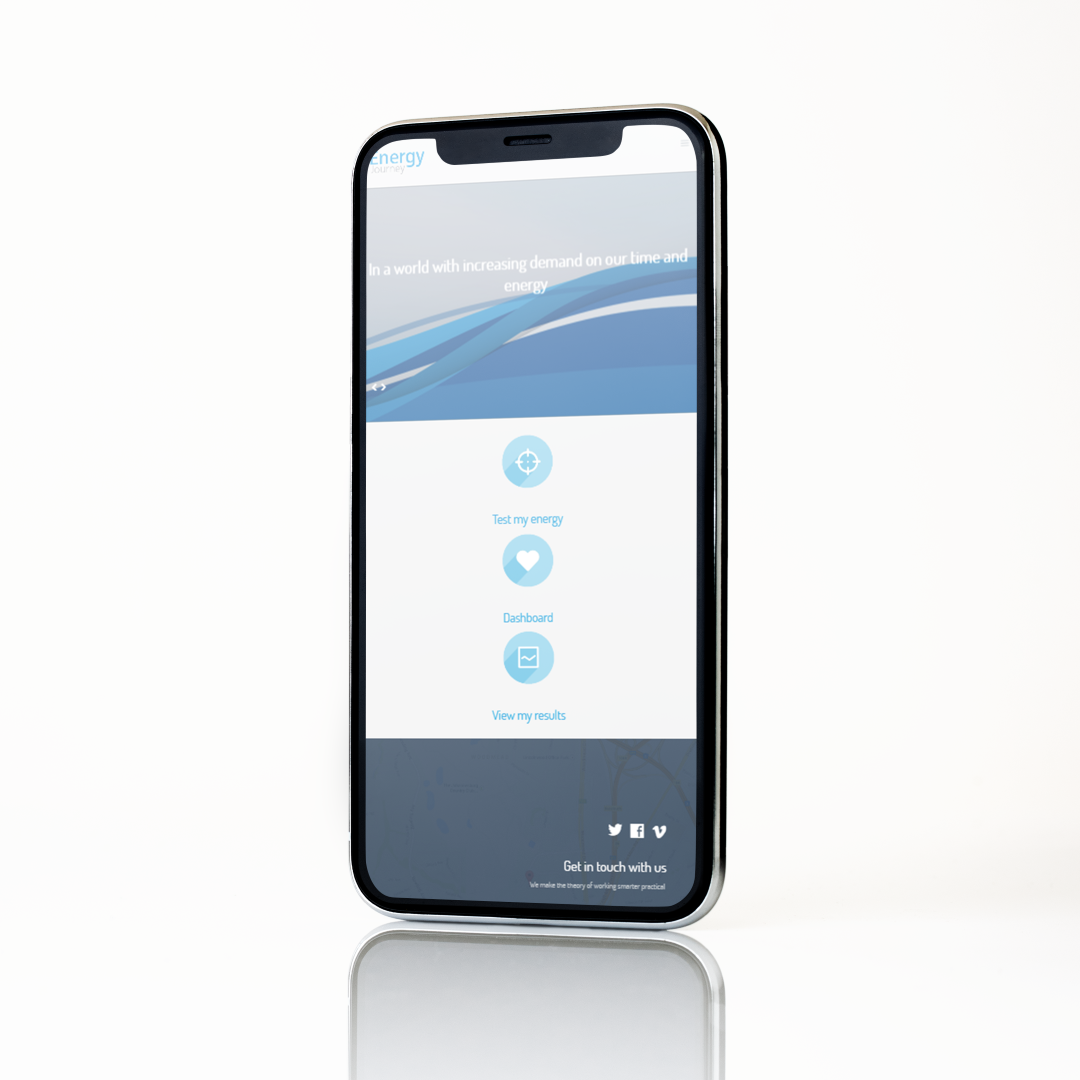 Web Application
We built Energy Journey to exist on a remote server so that it can be accessed using any internet browser and adapt to whatever device being used.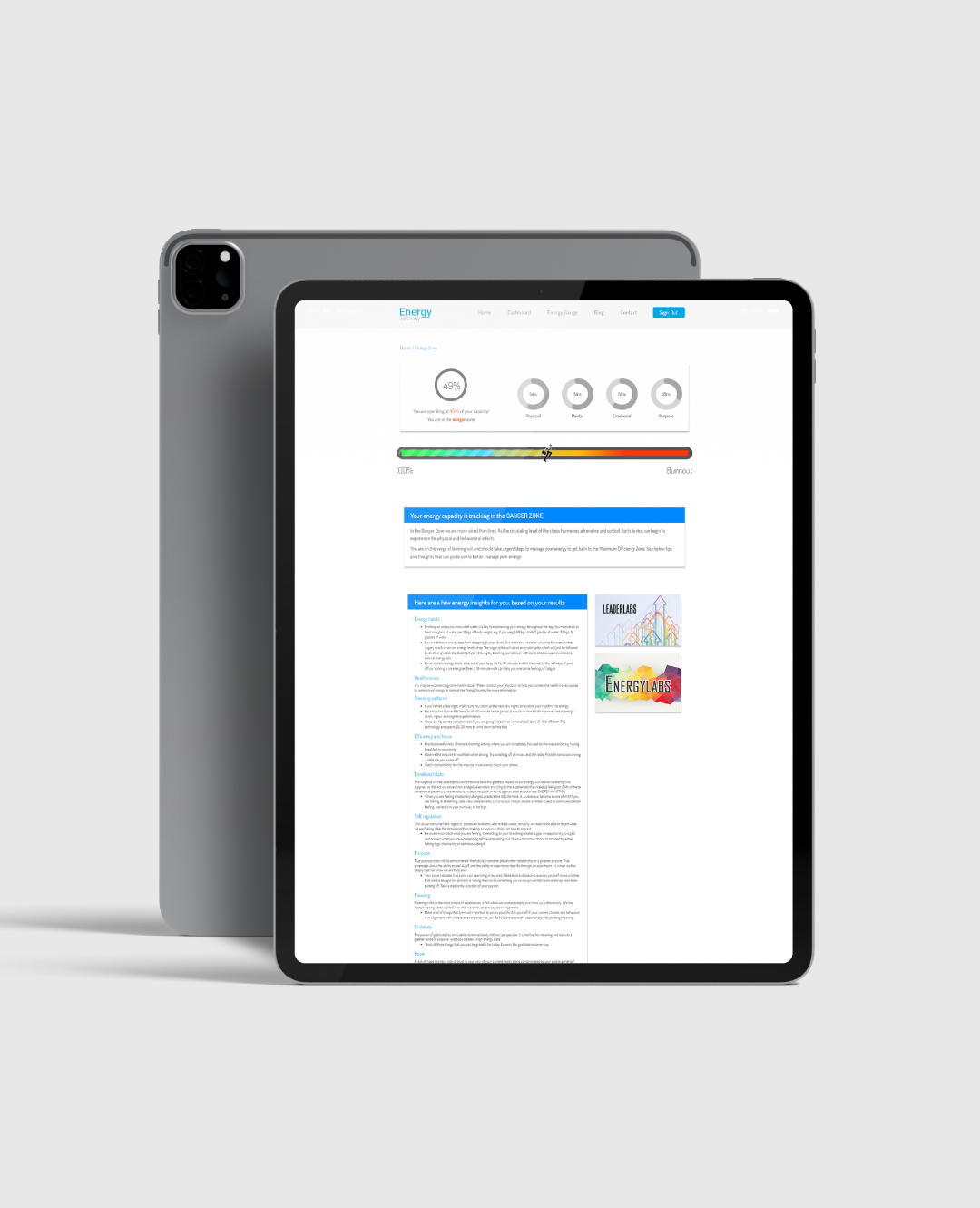 Data-Driven
The calculated data is depicted in graphs and illustrations to be visually appealing and engage the user.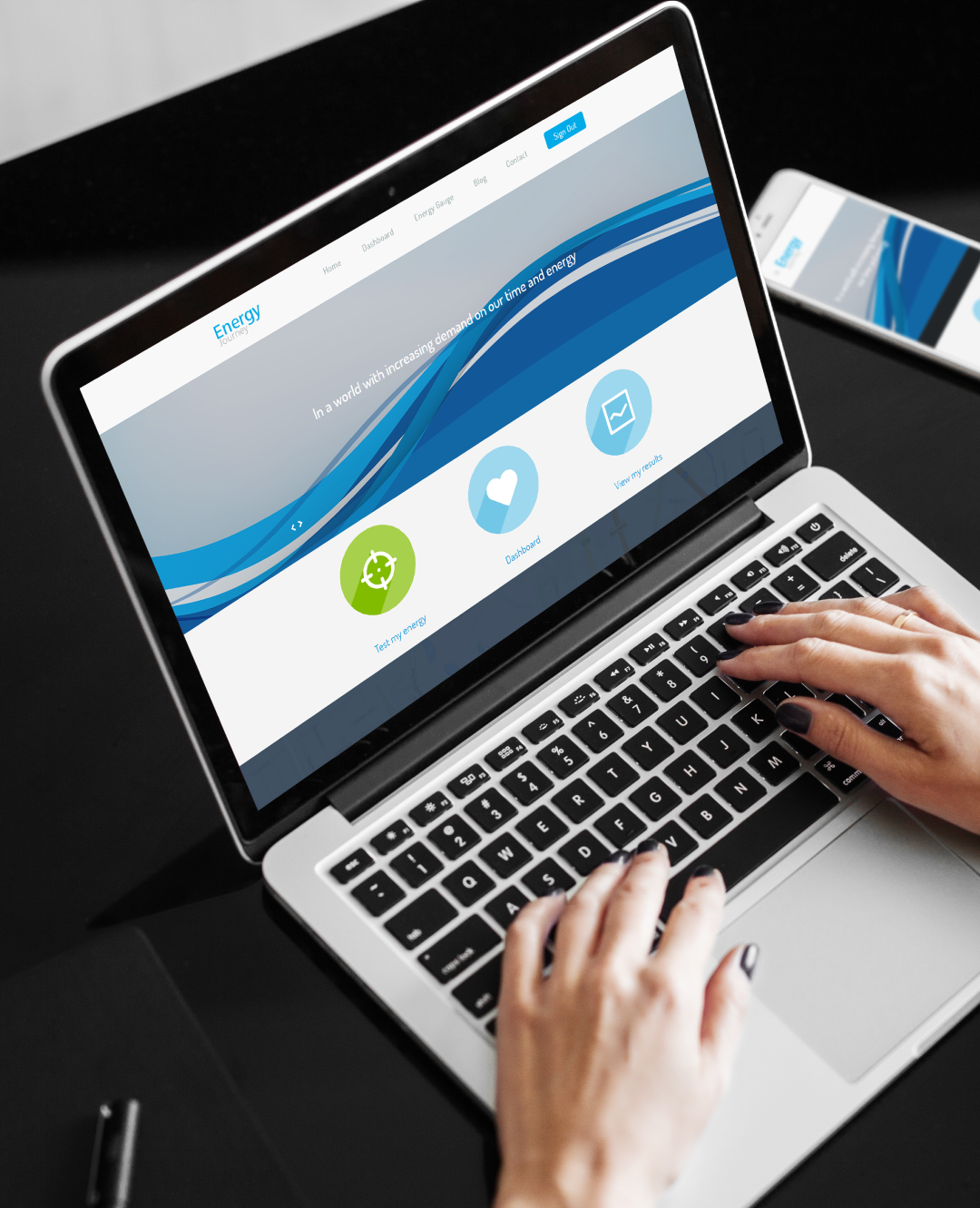 UI (User Interface) Design
Ease-of-Use
It is easy to navigate to ensure a seamless experience for all users.
Aesthetically Pleasing
The layout is on brand with Deloitte's Corporate Identity.
Multi-Browser Support
Energy Journey is fully responsive regardless of the browser being used.