We
built
THE MOON
We custom built, for Century 21, a cutting-edge, easy-to-use internal administration system tailored to streamline the buying/selling process and produce on-demand reports. 'MOON' manages the entire buying/selling process, starting from posting the listing all the way through transfer of property ownership. All updates are posted live updates and it's easy to access all information at any point during or after the sale.
About Client
Award-winning real estate agency, Century 21, offers a Global Referral Network that links all offices in South Africa and abroad.

Seeking an alternative to the sole real estate online admin system, Century 21 needed assurance that information about their listings and sales wouldn't be shared with their competitors. They wanted exclusive ownership and access to their data without having to pay exorbitant fees.
Key Features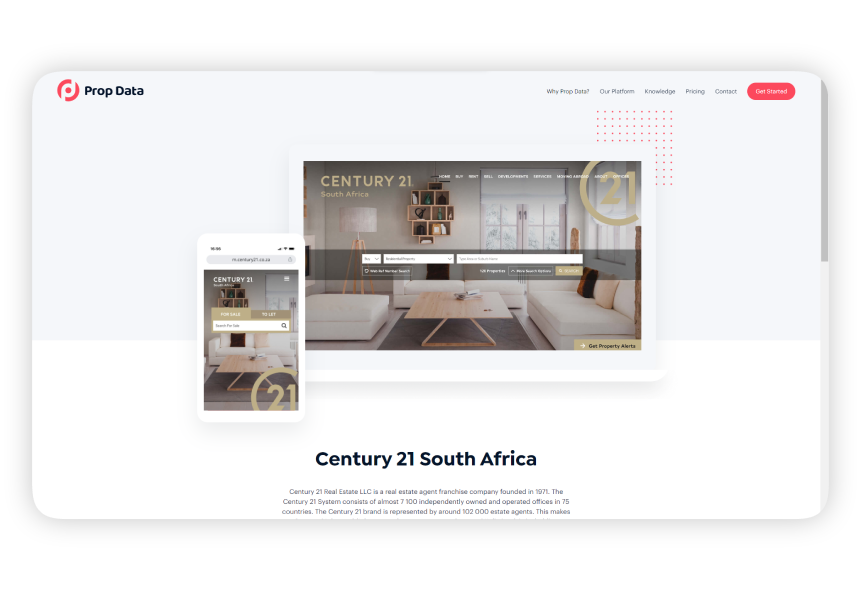 Integrations
Moon integrates with Everlytic and Propdata and provides live feedback through email correspondence.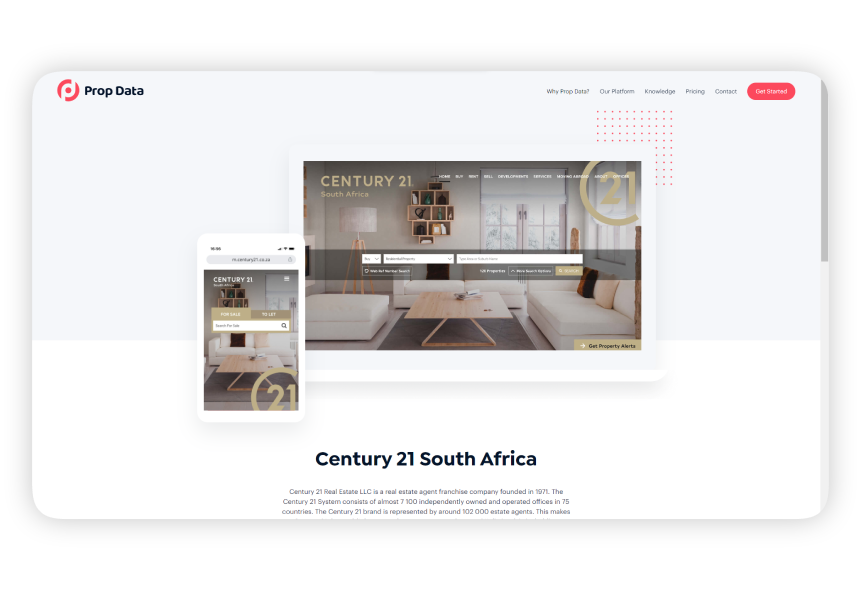 Auto-Publish
Publishing listings to major property listers, such as Property 24 and Private Property, is seamless and easy. MOON takes this a step further by publishing the listing on their own website as well as the international Global Referral Network.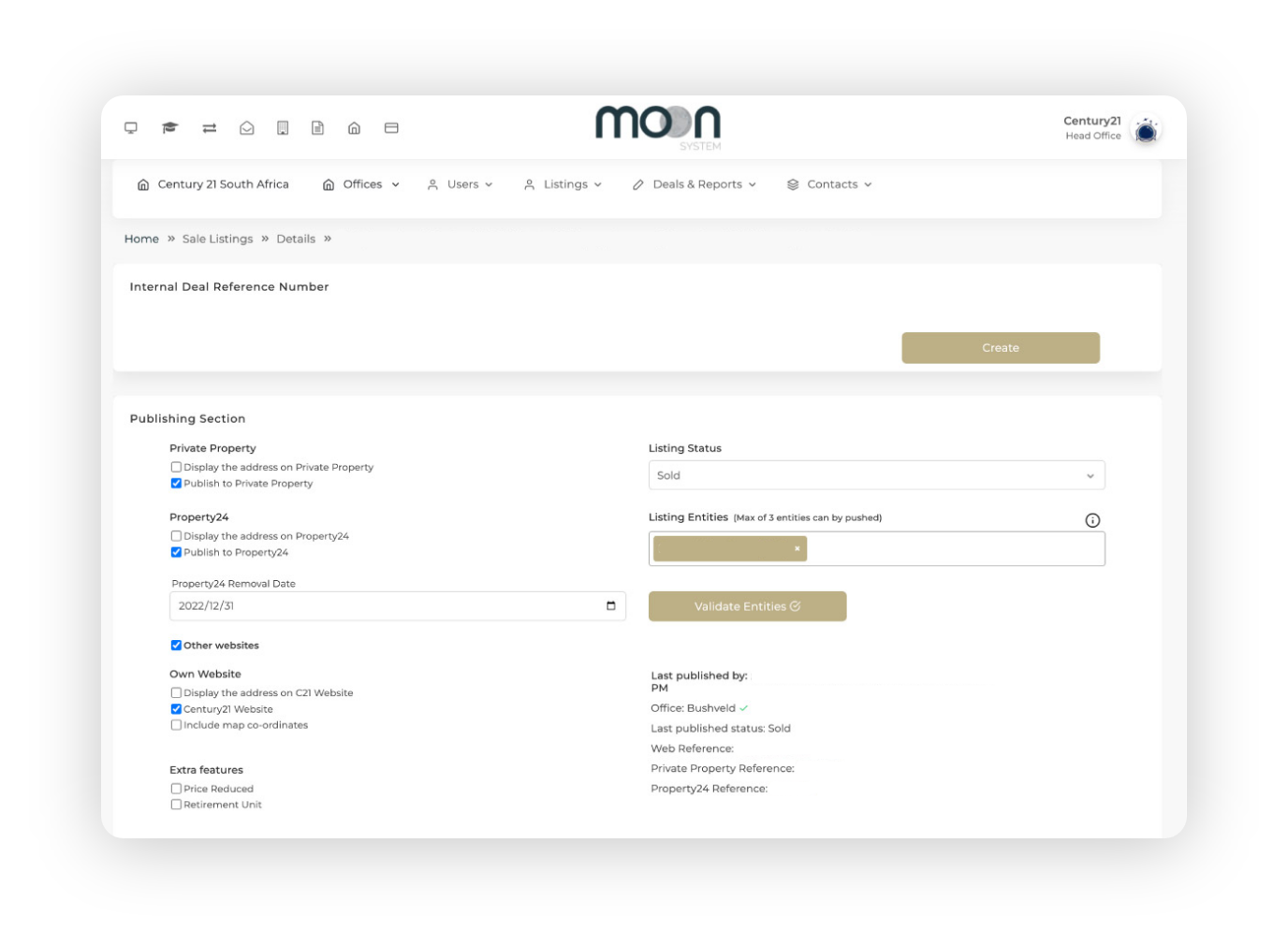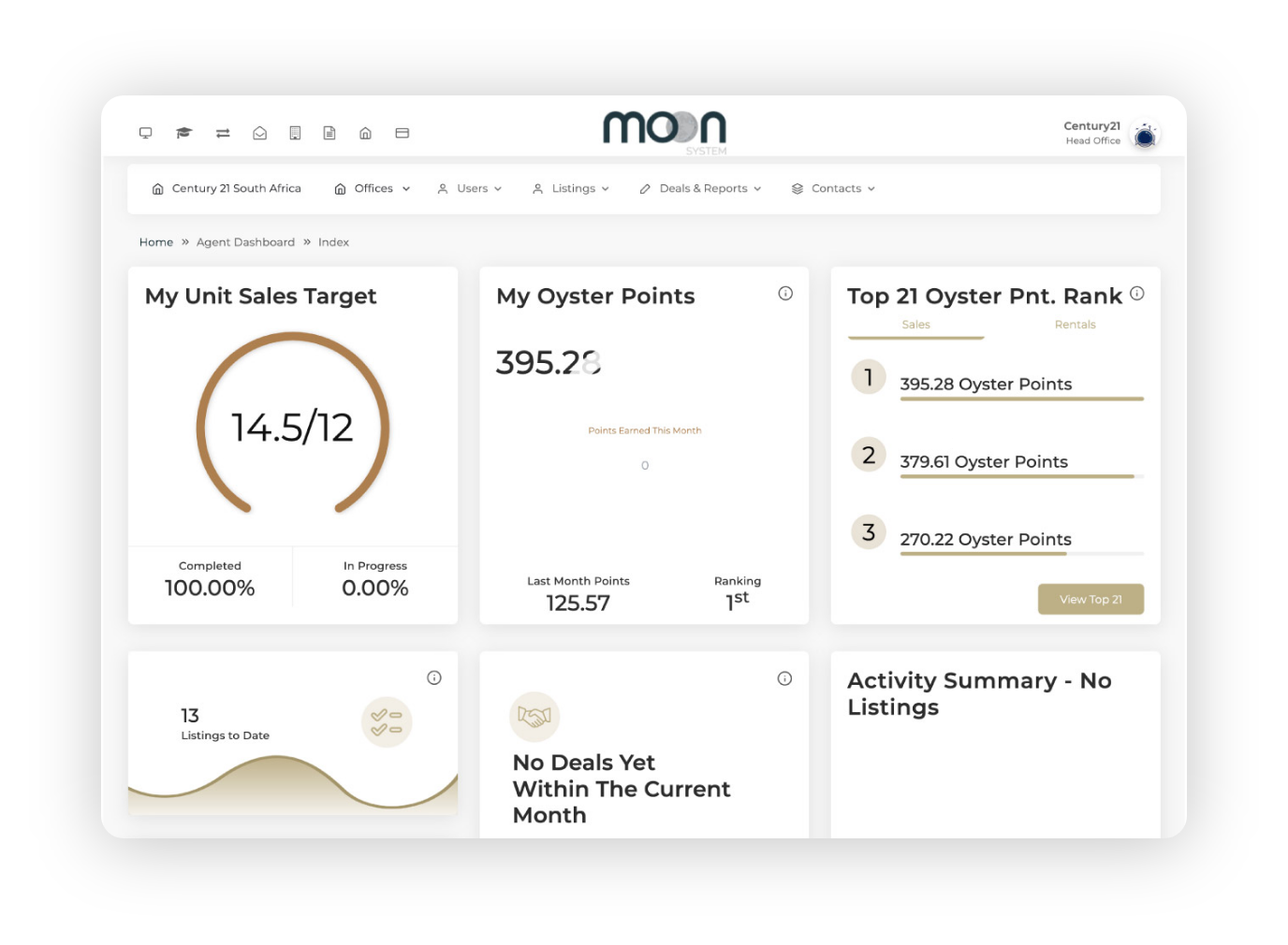 Oyster Points
Century 21's Oyster Points system encourages agents to outsell their peers for a Pearl Award. MOON implements this system, keeps track of sales, and creates a leaderboard of top-performing agents.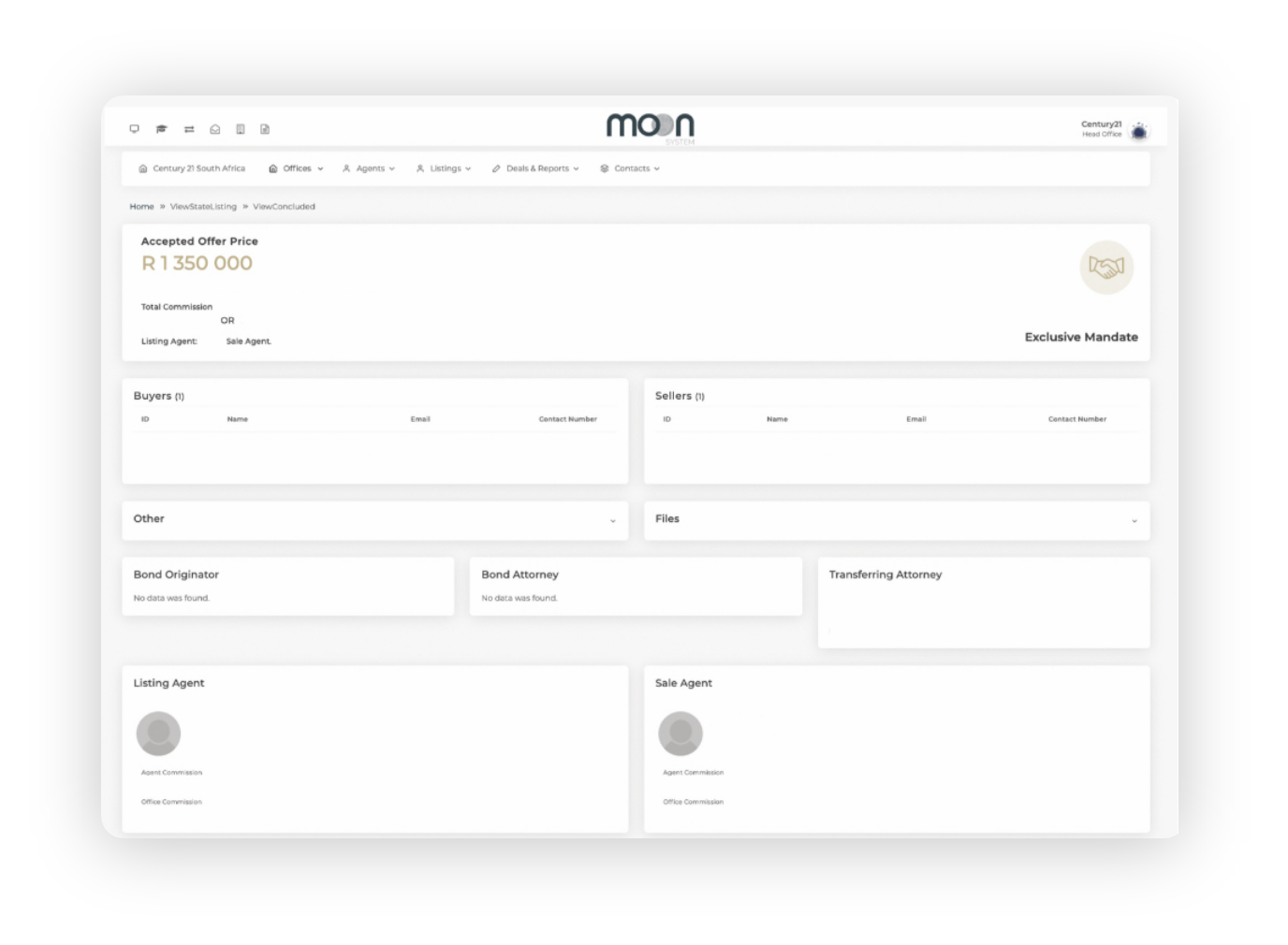 CMS
At the heart of the system, it is an internal admin system that skips the hassle of involving senior management and delivers necessary data within a few clicks, all while maintaining the correct policies/procedures. Essential legal documents are stored and made available to the necessary admins on demand for easy retrieval and recall.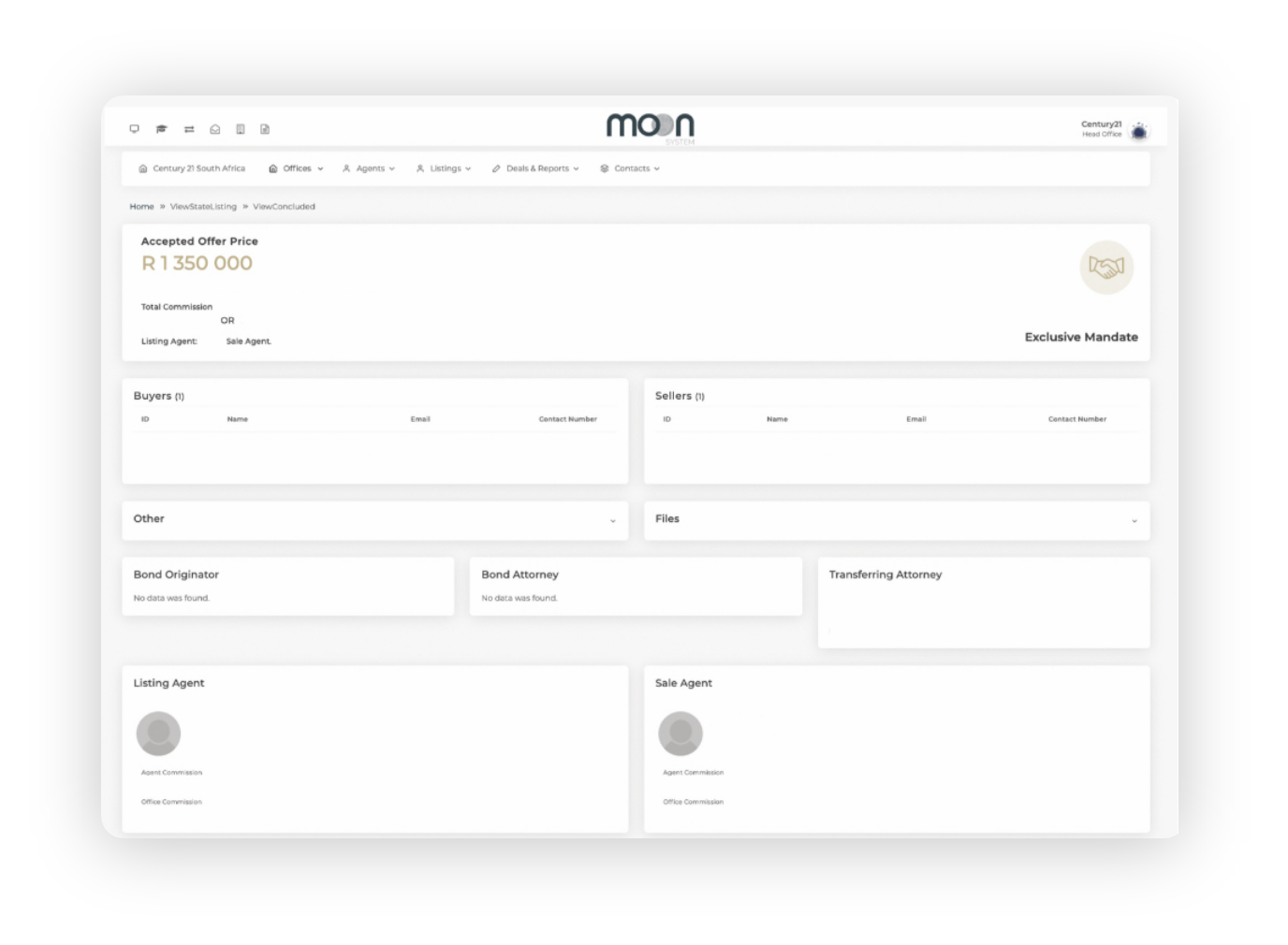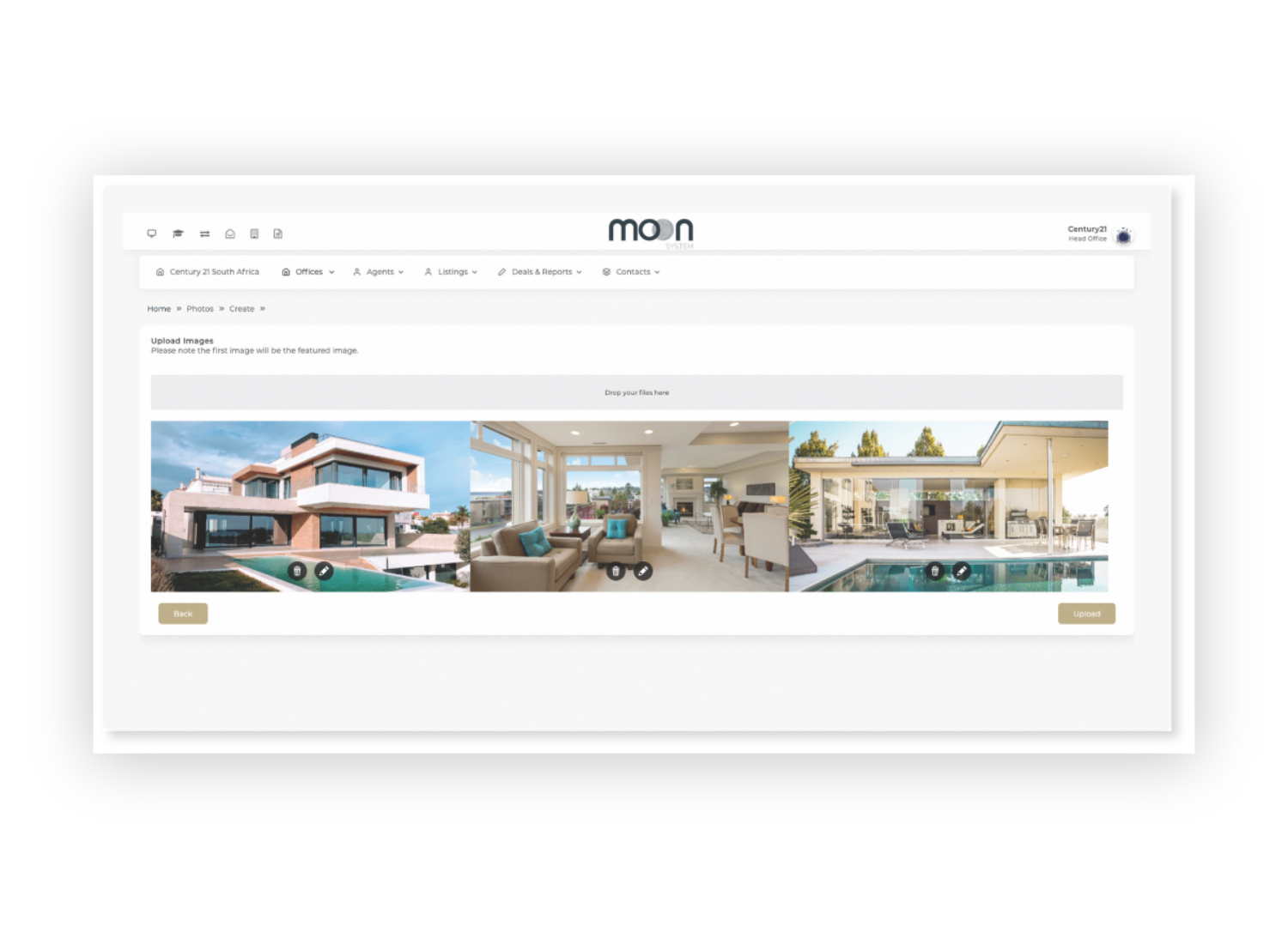 UI (User Interface)
MOON features live dashboards with comparative information which makes it easy to navigate and access the data needed.


Simple - the system is easy to use.
Efficient - information is organized clearly with tools easily available.
Professional - Century 21's corporate identity is communicated clearly.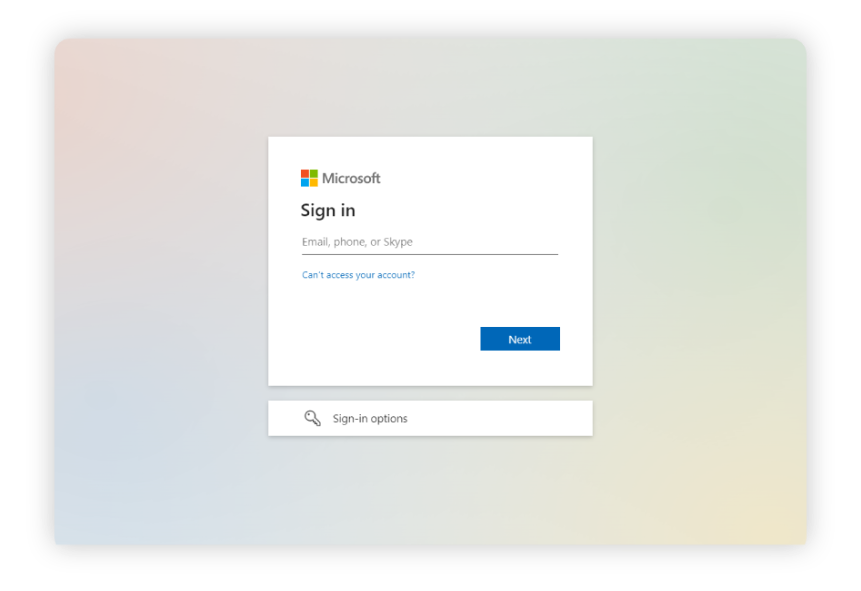 Single Sign On
Security is a fundamental concern for all corporations. MOON's SSO (single sign on) feature protects data from competitors while keeping clients' personal information secure.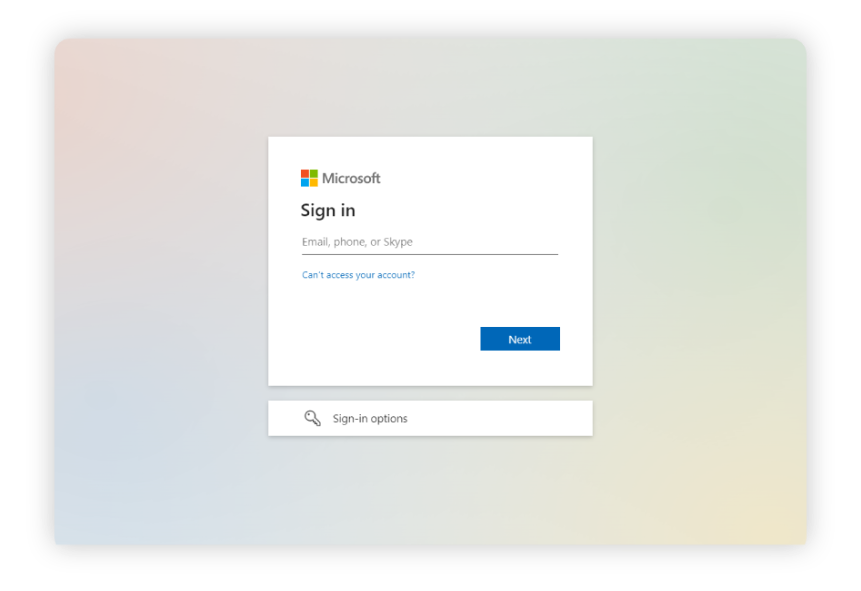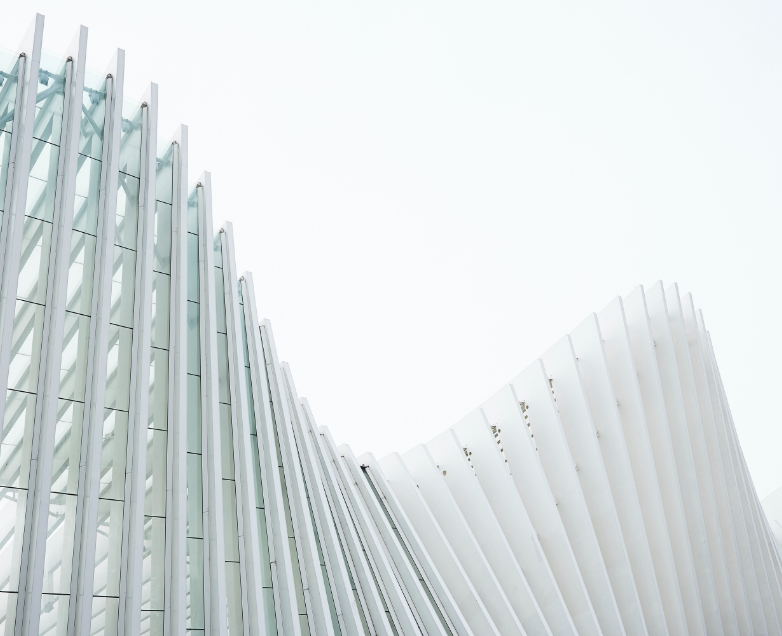 Simple
Simple to ensure that the system is easy to use.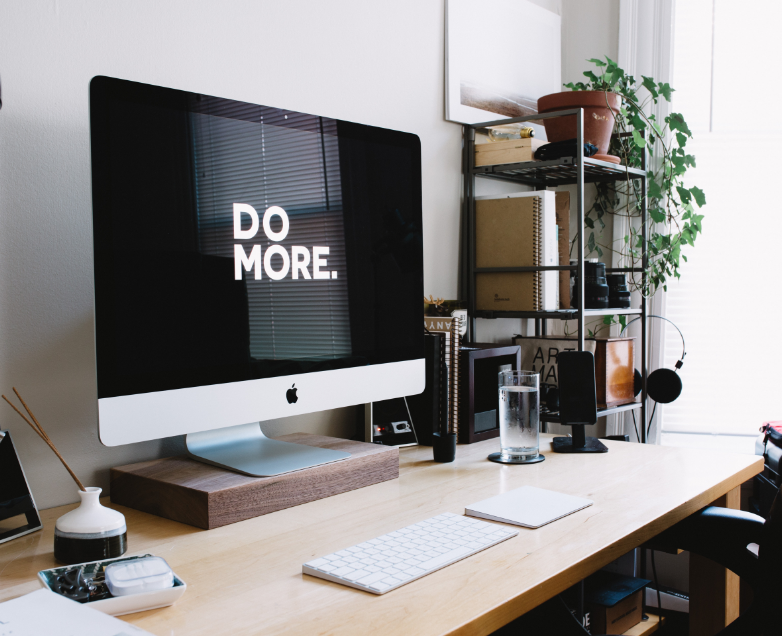 Efficient
Information is organized
clearly with tools easily available.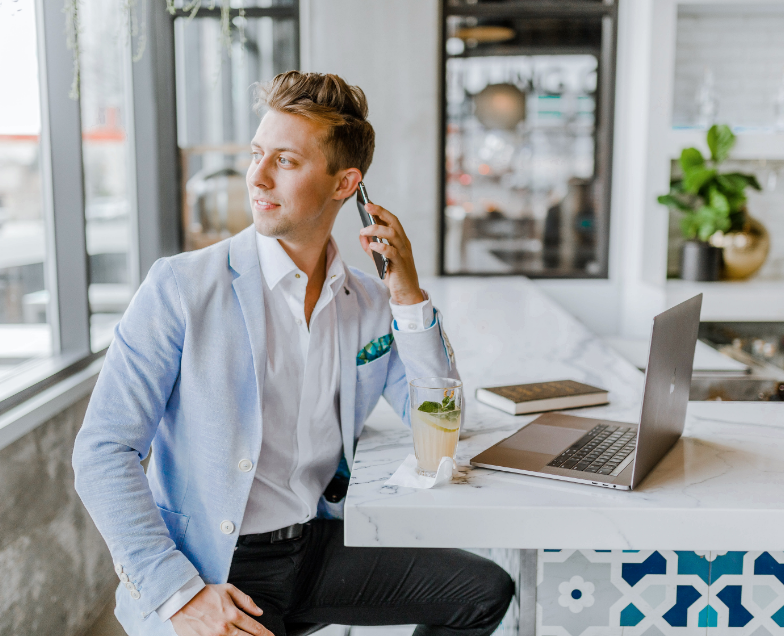 Professional
To ensure that Century 21's
corporate identity is
communicated clearly.